Lauren Fain
I was fortunate enough to work with Tiffany and can honestly say her mentorship will continue to guide me through the complex job interview process and beyond. Her tools were easily relatable as well as applicable, which is so important when it comes to not only understanding yourself but also taking a customized approach to each role you explore. I highly recommend Tiffany and look forward to seeing her business grow!
Mel Grigonis
Working with Tiffany during my job search significant helped me during the interview process. She was incredibly resourceful and was able to hone in on how I could best present myself and my strengths for each particular job I was applying for. Her words were encouraging, candid and strategic. I am so grateful to have had the opportunity to work with her and highly recommend doing so in order to land your dream job!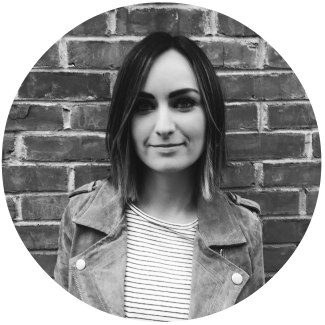 Joanna Stone
Tiffany made my interview prep so simple!
She really took the time to listen to my needs and came up with a solid action plan that worked. She gave me a great confidence boost and showed me how to focus on my strengths and address my weaknesses. Her strategic approach combined with her positive attitude really delivers results. I know that our sessions were not only invaluable during the interview process, but will also benefit me throughout my career. I'd highly recommend Tiffany to anyone looking for some professional advice and/or coaching.
Saira Sethi
Working with Tiffany has been an amazing journey for me. She equipped me with the right skills to secure a job offer. With her recruiter hat on, she provided useful insight in the hiring process which helped me in my interview process. Her feedback is spot-on and I love that she keeps the conversation real & drama-free. She's a very good listener and never judged me for anything I shared or expressed. I would highly recommend her to anyone seeking a new role or in a career transition.
Candice Daniels
My time with Tiffany was very encouraging! I was able to be honest, open, and my true self. Not being where I wanted to be in my career was an embarrassment; I was very hard on myself. From our time together, I learned how to be patient and that the right opportunity will come along. I also gained confidence to handle tough interview questions and learned how to present myself during difficult work situations. I appreciate the time we spent together - it was worth it! Now I know the next career opportunity is right around the corner.
Shani Porter
Tiffany is absolutely amazing. She helped me stay focused on the positive things I offered in my profession. I would (and I have) recommended her to my friends. She is personable, down to earth, positive, energetic, creative and supportive. How many people get the opportunity to work with someone possessing those characteristics? It was truly my pleasure to work with her in a very important time in my life. Reinventing a career is not the easiest thing to do and with Tiffany's help/support, I'm able to focus on what's important to me and moving to a better place with my career goals.
Fabiana Rigamonti
The first time I spoke to Tiffany I was in tears after the third word. I was ashamed of myself... why was I complaining about my life/job? To a lot of people I could be considered successful; but it wasn't enough. Tiffany made me feel comfortable to open up and helped me dig in deeper to understand what I want and am looking for. I feel much better about myself and stronger to take over whatever comes my way. I feel more open to possibilities and gained the confidence I needed to figure out I can do it! Definitely better money spent than therapy. :) I strongly suggest going through this path. She helped me clear the fog and see the light!