The Aha Moment: Paige More
You know those people that come into your life and instantly make it better? Well, that's Paige More for a lot of people. (Myself included.) I don't even know where to begin when I speak about Paige, because she is just so impressive. I guess it would help to start by giving you the skinny on who this badass is.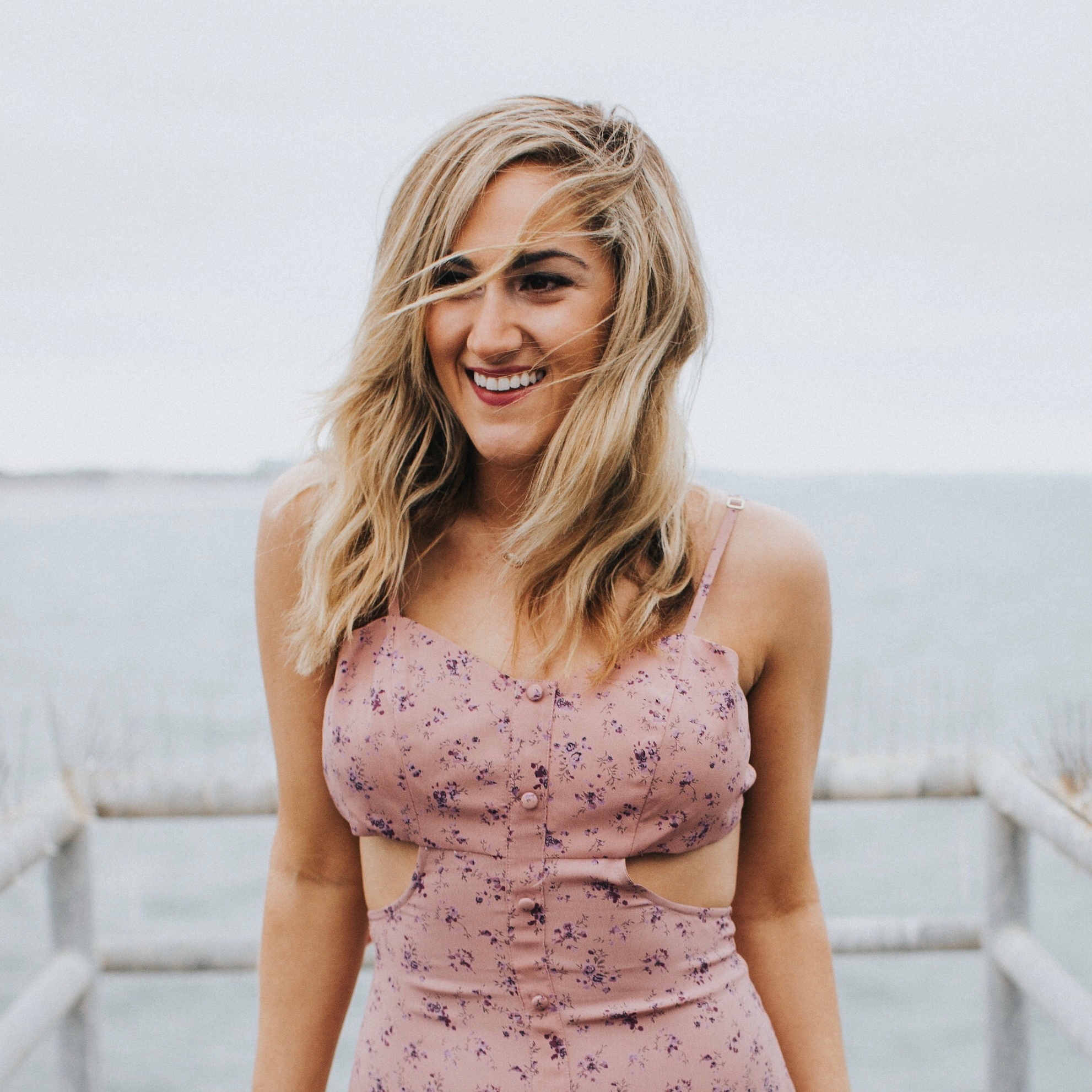 Paige More is a California gal turned New Yorker. Paige moved to New York 4 years ago to chase her dream job, and landed it.
Paige was formerly a Producer for national networks such as Good Morning America, and The Daily Mail TV.
Wait, you said she was formerly a Producer for Good Morning America and The Daily Mail TV. Did I mention during her time with these networks she had 4 Emmys under her belt? This girl was kicking ass and taking names. What is she doing now?
Slow down, y'all. This is a marathon not a sprint.
Tell Me More (Get it?)
Paige was hit with a harsh reality as she tested positive for the BRCA mutation, which is an inherited mutation that greatly increase the risk of breast and ovarian cancer. These genes have also been linked to other types of cancer as well. People who have inherited mutations in BRCA1 and BRCA2 tend to develop breast and ovarian cancers at younger ages than people who do not have these mutations.
What made her get tested? Several family members on her Dad's side, unfortunately, passed away from breast or ovarian cancer before the age of 50. Something was awry, and they needed answers.
So yeah, that's not news you want to receive at any age, but specifically at 24 years old.
Paige did not have time for this news. She was busy trying to launch her career in New York. Busy trying to make a name for herself. On top of all that, now she has to worry about a potential cancer diagnosis? No thank you.
Keep it Movin'
Paige immediately visited an Oncologist at NYU who told her there were two ways to tackle this. She could come for routine Mammograms, Ultrasounds and MRI's - forever; or she could have a preventative bilateral mastectomy.
She opted for the latter.
"I felt like my oncologist was a rabbi. She kept sending me away," Paige explained.
She kept seeking opinions and insight from her family and friends who had a difficult time weighing in. She wasn't getting the answers or guidance she wanted.
And therein lies another sign. Every October, Good Morning America would have Breast Surgeon, Dr. Kristi Funk on the show in honor of Breast Cancer Awareness month. Paige had grown to be friends with Dr. Funk and really respected her opinion. (Did I mention Dr. Funk is also Angelina Jolie's Breast Surgeon?)
Paige seized the opportunity to ask Dr. Funk her opinion on her situation. It was plain and simple. Prevent cancer. And so, the journey began. Double Mastectomy here we come.
But Where Are the Resources?
It was about that time that Paige started to look for resources she could utilize her as she prepared for her surgery.
"Everything was so depressing and discouraging," Paige remembers. It was then she decided that she was going to power through this her own way -- like a straight up badass.
Post surgery, Paige was feeling more empowered than ever. She looked down at her new body and said she never felt sexier. Scars are sexy. A flat chest is sexy. She was ready to share her story with the world.
And it started taking off.
Fast Forward to The Breasties (and an Aha Moment or two)
After surgery & recovery, Paige went back to work, and realized that she was living a lie. She wasn't being her most authentic self. Where Paige felt true to herself, was connecting women with each other who needed resources. And boom, goes the Aha Moment.
After diving way into Instagram and other online communities, she decided to host a meetup for other survivors and previvors. Not expecting anyone to show, she was surprised to see 15 engaged faces at the event. She thought to herself: I didn't even think there were 15 people going through this in NY. There has to be more.
So what is The Breasties? The Breasties is a non profit organization for women who have been affected by breast cancer in any capacity to know that they are not alone. To find their people.
The Breasties host weekend wellness retreats, day-events and meetups in different cities as well as connect women around the world through social media. The Breasties is an all inclusive community for survivors, previvors, and caregivers.
The amazing thing about The Breasties, is that all of their events are free to their community. Paige and her co-founders are committed to being inclusive and accessible for those affected and their tribe.
Let's Talk About Haters
Everyone has 'em. Many say the more haters you have, the better you are doing. For Paige, she has the confidence to keep it moving. "It used to really bother me, and I would always respond to every comment trying to apologize and explain myself." she recalls.
Now, she doesn't have the time. She's building an advocate empire. She's a little busy.
Wind Beneath My Wings
When asking Paige about mentors or influences in her life, she sites Dana the founder of Anaono which is a lingerie and intimates site dedicated to those who've had breast reconstruction, breast surgery, mastectomy, or are living with other conditions that cause pain or discomfort. Dana is a breast cancer survivor herself, so knows exactly what this process feels like.
Paige's Best Advice
Paige has been obsessed with signs as of late. "If you are reading this, that's your sign." Just get out there and do it. Life is too short to be filled with what ifs. Borrow the money. Quit the job. Do the research. Make it happen.
Cue the Theme Music
Ah, my favorite question. Paige listed a few songs that she likes to rock out to. This is Me by Kaela Settle gets her all the way hype. She also cites a few songs off of the Hamilton soundtrack as being her go to's. My girl. Specifically, The World Was Wide Enough and Who Lives, Who Dies, Who Tells Your Story.
Paige, I am pretty sure people will be sharing your story for years to come. Keep inspiring. Keep advocating. Keep connecting. Keep doing the damn thing. You helped me heal after my double mastectomy. You made me proud to be a warrior.
Don't forget to follow Paige on IG at @paige_previvor along with The Breasties @the_breasties for all things badass and breasts.